From kicking up front yard curb appeal to creating the ultimate back yard relaxation and entertaining spaces – we do it all. Curti's Landscaping has been designing and installing landscaping and hardscape features for homeowners throughout the Bergen County and Rockland County area for 30+ years. We are committed to making properties look the best they can – like this property in Stony Point, New York where we updated the plantings in the front yard and created a tranquil pool area in the back.
The homeowners had a new pool installed. We were retained to install a new patio and pool coping to highlight the pool area and provide a place to relax and gather. With the back of the pool area connecting to the front yard, the homeowners wanted to enhance the front landscaping as well. The upgraded design complements the home's exterior, particularly the stone foundation.
Patio Prep
Once the pool was installed, we were able to start prepping the surrounding area for the new patio and coping. We prepped around the pool pipes, installing sand, then brought the area level to the steel pool frame by adding recycled concrete.
Pool Coping and Patio
After the foundation prep work was complete, we installed Onyx Techo-Bloc bullnose coping around the pool. The pool deck and patio was created using Shale Grey Techo-Bloc Blu pavers with a border in the Onyx that matches the pool coping. We also installed a channel drain to address water flow.
Landscaping
The property on the back of the pool area drops, sloping toward the front yard. To eliminate the drop off and keep the grades more consistent, we installed large boulders on top of an existing wall.
We cut, shaped and weeded the front beds and added screened topsoil to raise the height of the planting beds to create definition and add greater visual interest. To achieve a more natural and cohesive look, we carried over the use of boulders to the front landscape design. The new design incorporates evergreen shrubs, perennials for pops of color, grasses, and red and green trees, including a red Japanese Maple tree. The selected varieties provide for visual appeal throughout the seasons.
Topsoil, seed, fertilizer and mulch were installed to establish a lush, green lawn to complete the look.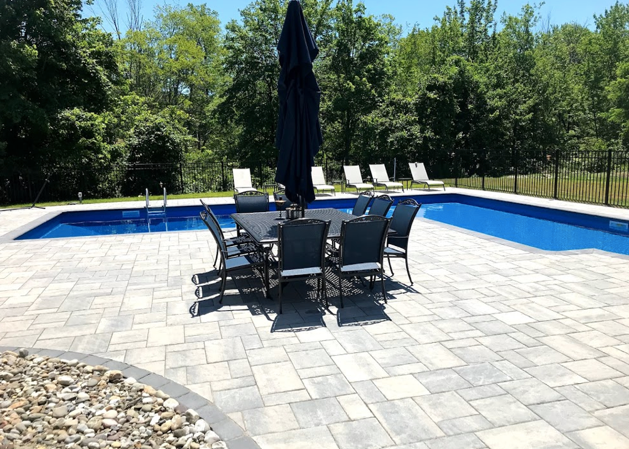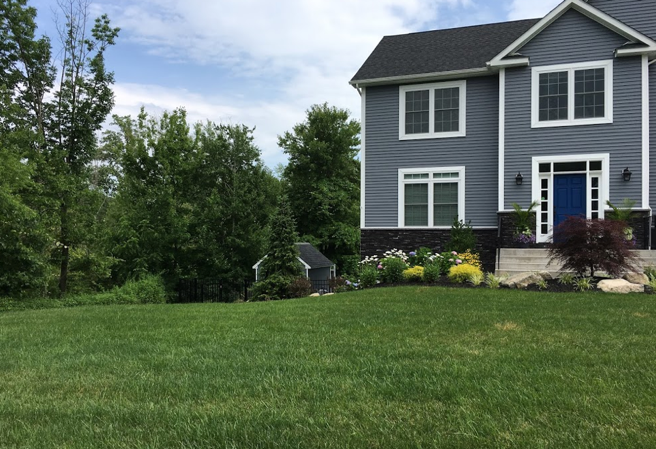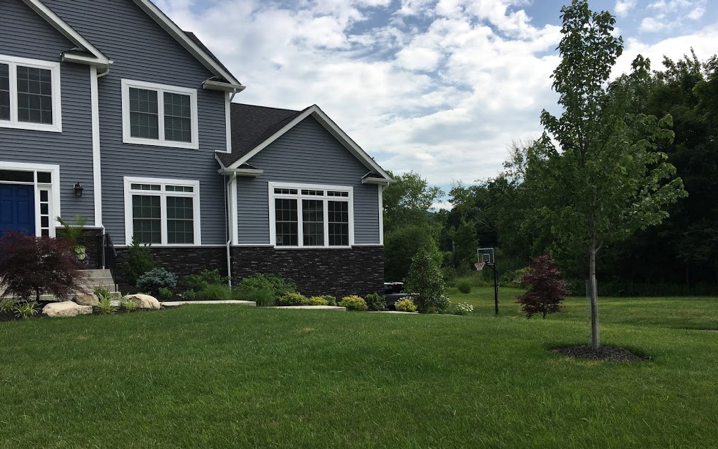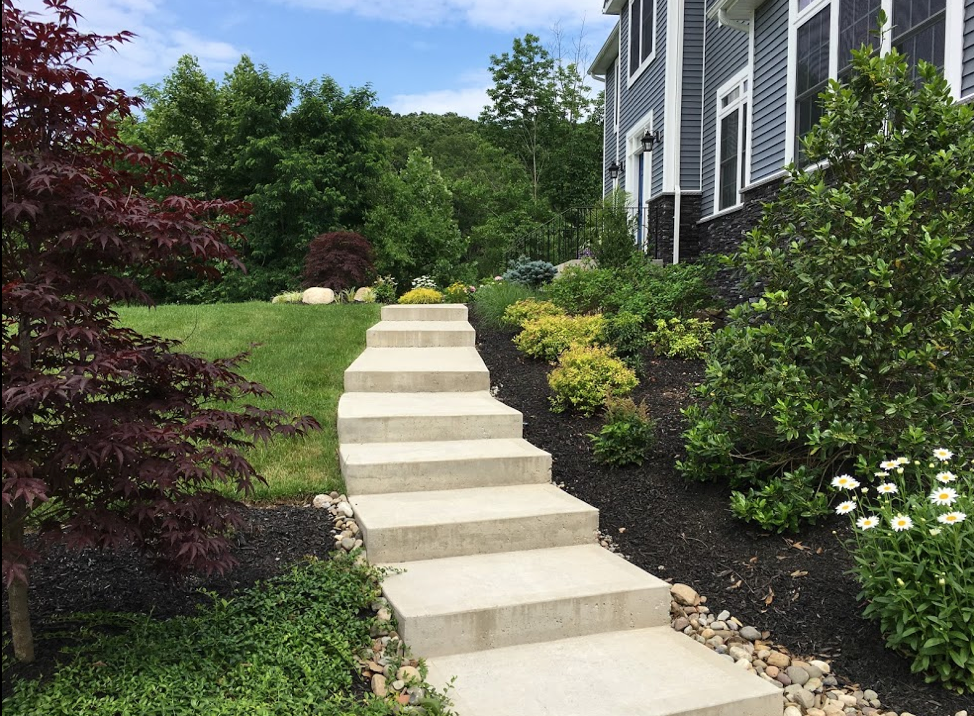 If you live in the Bergen County and Rockland County area and are considering a new landscape design, installation or renovation, give us a call. Our designers are ready to help transform your outdoor space.