Company Profile
The Staff of Curti's Landscaping, Inc., consists of some of the most experienced and knowledgeable people in the profession. Employee turnover is one of the lowest of the industry in our service area. Many of our foremen and crewmembers have been with us for over ten years.

We are comprised of highly skilled landscape designers and competent craftsmen. Our team's diverse expertise enables us to design and implement a wide variety of projects and to take them from Concept to Completion.

Our employees have honed their skills at a variety of institutions of higher learning, such as Virginia Polytechnic Institute, Cornell University, and The New York Botanical Garden School of Horticulture & Landscape Design.

Everything we have accomplished has been under the direction of Wm. Scott Curti, CLT (Certified Landscape Technician). The prestigious CLT designation is awarded by the Associated Landscape Contractors of America (ALCA) and effective operation of machinery and showed a thorough understanding of all facets of the position of an exterior Landscape professional through the National Association of Landscape Professionals (formerly PLANET). He is one of only four contractors in Rockland County to earn this designation.

We are dedicated to continuous and diverse training for all our staff and pride ourselves on the many seminars they have attended and certificates of excellence they have earned!
---
Meet Our Team
Scott Curti, CLT - Owner, President
2005 Leadership Rockland Alumni
Scott is the president and owner of Curti's Landscaping, Inc. and Curti & Associates, ltd. Scott began to cut lawns in his sophomore year of High School- even purchased his first truck prior to obtaining his driver's license and paid his older friends/"employees" to drive so that he could keep his growing base of customers satisfied.
Scott formally founded Curti's Landscaping, Inc. shortly after graduating High School in 1991. At this time, mainly focusing on lawn maintenance, first cutting then adding chemical and other maintenance services he was fortunate enough to rapidly grow to service over 100 customers per season. Curti's Landscaping, Inc. currently provides Full Service Grounds Maintenance programs to a combined 300+ residential, commercial, corporate and industrial clients.
In 2003 Scott earned the international recognition of Certified Landscape Technician- (CLT) establishing credentials by demonstrating mastery of a body of knowledge recognized as the international standard. Scott met standards for safe and effective operation of machinery and showed a thorough understanding of all facets of the position of an exterior Landscape professional through the Professional Landcare Network (PLANET). He is one of only three contractors in Rockland County to earn this designation. Scott is one of the most dedicated professionals committed to improving the landscape industry throughout Rockland and its surrounding areas. This was recently recognized by the Rockland Economic Development Corporation as Scott was nominated and honored among forty individuals under the age of 40 whose accomplishments and commitment to the community identify them as the individuals to watch in the future of Rockland County.
Since 1997, Scott has been developing a design/build division, which now stands alone as its own company- Curti & Associates, ltd. offers increasingly extensive landscape design and construction services. Scott finds that it has been extremely fulfilling- although slightly tougher, to grow than the Grounds Maintenance company.
In recent years, opportunities in Construction have presented themselves through doors opened while growing Curti & Associates, ltd. Scott describes these endeavors as "most enjoyable and successful". He likes to call Curti's Landscaping his roots (which one should never forget), Curti & Associates his trunk (sturdy) and the construction projects his branches (where new growth takes place). Each relies on the other so Scott is quite happy to manage them all day-to-day.
---
Kimberly Curti - Vice President
---
Jeff Trezza - General Manager
At present Jeff Trezza is the General Manager of The Curti Group and has over 20 years of operational business experience. Jeff attended East Carolina University where he studied business and psychology. Jeff started managing, then owning businesses in NYC which led him into the utility business. It was at the global utility business where Jeff managed over 75 employees, serviced over 500,000 clients, was in charge of a 90 million dollar budget, and served as one of the companies leading managers in the North American area. Jeff holds a 2A and D water license in NY. Jeff brings operational knowledge, leadership, and business acumen to The Curti Group where his "team first" mentality will be the method to provide exceptional service to The Curti Group clients.
---
Michael Willows - Director Of Operations
---
Steve Botto - Landscape Construction Operations Manager
Steve Botto, lifelong Rockland native, has been committed to horticulture and outdoor design for as long as he can remember. Steve started working at Cropsey farm when he was 15 years old . He obtained a bachelor of science degree in Ornamental Horticulture, specializing in Landscape Design and Architecture in 1986, while still working at Cropsey's. Upon graduation, Steve developed a subsidiary business of Cropsey's and managed Cropsey Farm Landscaping. In 2000, Steve formed Steve Botto Inc. Landscaping which successfully ran from 2000 to 2022. Steve, being a lifelong friend of Scott Curti, decided to finish his career with Curti's Landscaping. Steve is Curti's Landscaping - Landscape Construction Operations Manager.
As part of Steve's dedication to the horticultural industry, for over 25 years, he has been President of the Professional Landscape Association of Rockland County. He has also helped in connecting businesses in Rockland by being an active member of the New City Rotary and served as President in 2013 -2014.
Steve has raised his family in Rockland too, with his wife Maria of 32 years and three children Christina, Nicholas and Laura.
---
Tim LaBelle - Landscape Design Sales & Production Manager
---
Leonard Denise - CA Operations Manager
---
David Verebes - CL Operations Manager
David grew up in Nanuet, NY and after high school graduation, went on to study at Adelphi University and Marist College. His major interest was Biology, which he always excelled at and enjoyed. In addition to enjoying science, David always took and interest in working in the garden at home. Over summers during college, David was a counselor at a local Rockland County Camp. It was there that David credits learning to appreciate the outdoors and working as a team player with his peers, campers and parents. David has worked as an assistant manager at a local nursery where he learned to identify and care for plants, as well as working in all phases of general grounds maintenance and landscape construction. Customer service and client satisfaction are David's primary focus and goals.
---
Frank Gelhaus - Shop Manager
Frank has been at the helm of caring for the company's indispensable equipment and machinery since 2010. He is an expert in dealing with all types of engines, big and small. Frank is the 'go to' guy when it comes to anything with moving parts and then some. He has an unparalleled ability to make anything run optimally. Frank's role as an equipment technician is critically important to all of the crew's for both Curti's Landscaping Inc. and Curti & Associates, ltd. who rely heavily on him. He never fails his co-workers and does it all with a positive outlook and a smile.
---
Jerry Fanelli - Office Manager
---
Office Staff-
Kayla Kloek, Kamani Sullivan, Vanessa Estrella, Kirsten Olsen, Elizabeth Olsen, Magda Tavarez, Nancy Pulcini, Denise Carosellii
Our office team exemplifies personalized service. Our office and its operations are our front line for many aspects, especially customer service and communication. We are proud to be the premier fully functional, highly organized, easily accessible, and capable offices in the landscape industry in our area. Our office team can handle virtually any question posed or situation that arises regarding your project or account. You will always get a live person who is ready and willing to help you when you call or stop in.
---
John Mirza - NJ Irrigation Division - Certification/License: 024043
---
Visit Our Sister Company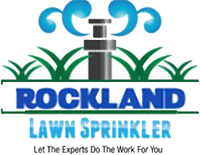 ---