Sport Courts
Bring the Court of Your Dreams to Your Backyard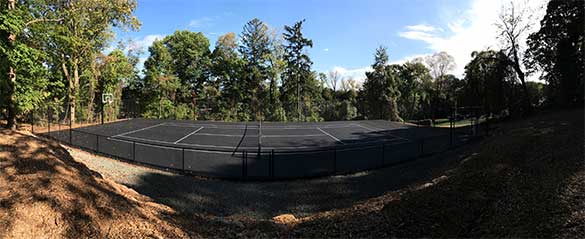 We build sport courts of all types, sizes and budgets. Whether you want to train like a pro, improve your game, or just spend fun-filled quality time with family and friends, we can help you create the court you have been envisioning.
Don't let our name deceive you. Curti's is so much more than a landscaping company. We are a company committed to bringing outdoor dreams to life. Over the years, our outdoor design expertise expanded into the sport arena, literally. We have designed and installed all types of sport courts – multi, tennis, basketball, even riding rings – throughout the Bergen County and Rockland County Area.
Our experienced team will assist you with the entire sport court process:
Location selection
Design
Material Selection
Excavation
Fill
Compaction
Grading
Storm Water Management
Court Installation
Specialty Surfacing
Multi-Sport Courts
Transform your yard into an all-around activity area that will provide you and your family with countless hours of fun. We can create a court that works for a multitude of sports, including basketball, tennis, volleyball, and hockey.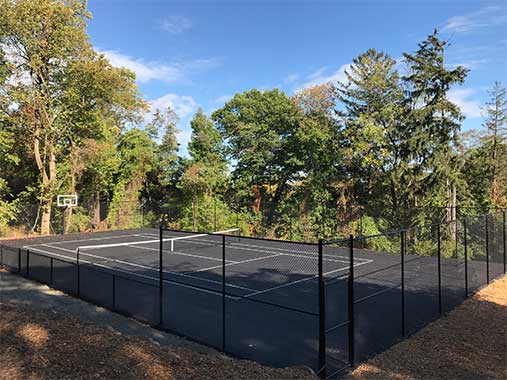 Basketball Courts
Half-court or full-court, Curti's designs and installs them both. So, whether you want to master the three-pointer or perfect your layup, we can build a basketball court based on how you want to play optimizing your yard's available space.
Tennis Courts
Up your game in your yard. Pros and recreational players alike will enjoy volleying, serving and blasting backhands on a court in their own backyard. Choose from all-weather, HarTru, tile systems, cushion systems or turf.
Riding Rings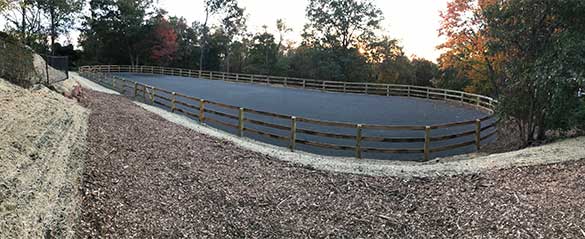 Want to ride and train your horse just steps from your home? We build beautiful outdoor riding rings for equestrians. Our construction includes ideal footings from which to jump or land.
If you are ready to get started on building the backyard sport court of your dreams, we are ready to build it! Contact us for more information.
---
Visit Our Sister Companies